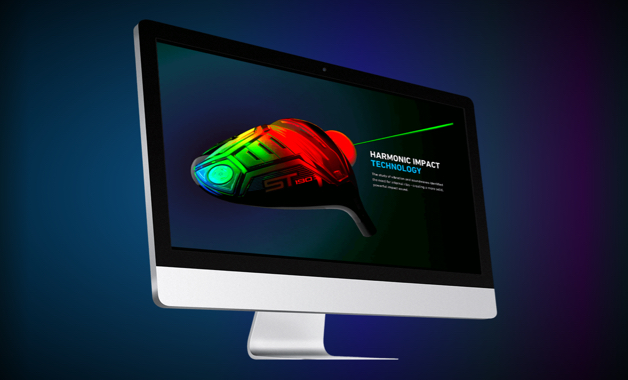 An established Japanese sportswear brand, Mizuno's reputation for outstanding quality in the manufacturing of golf equipment and golf apparel is world-renowned. 
Red Balloon plays a continued role in growing the Mizuno Golf brand by designing and maintaining the global golf website across three languages. Mizuno has seen traffic and engagement to these pages soar on the strength of great content and beautiful imagery.
---
"We needed a local partner who would work closely with us to get a responsive site off the ground and be sensitive to the very specific needs of the Mizuno Golf brand. Red Balloon managed all that and have evolved the site beyond our expectations."
Western Brand Manager, Mizuno Golf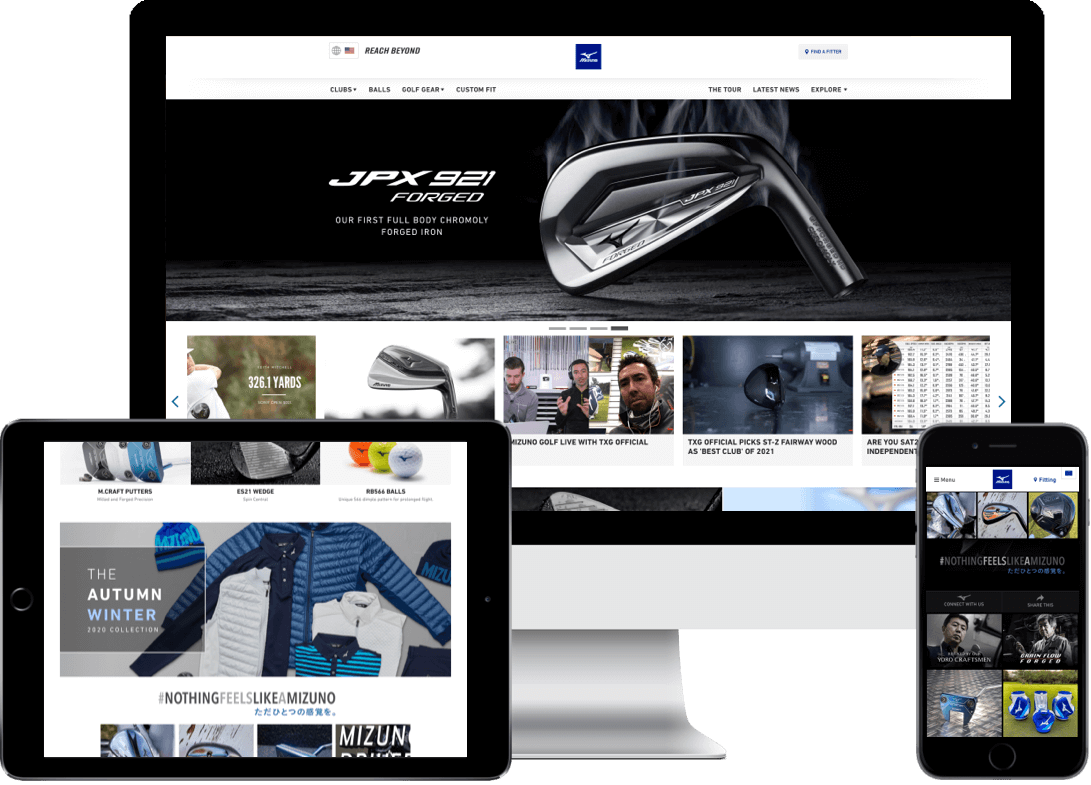 Designed for the discerning golfer.
Golf is a game of instinct and emotion, with few brands appealing to the senses quite like Mizuno. A fierce, loyal fan-base as well the world's top golf professionals  demand the best, and rely on their equipment to perform consistently.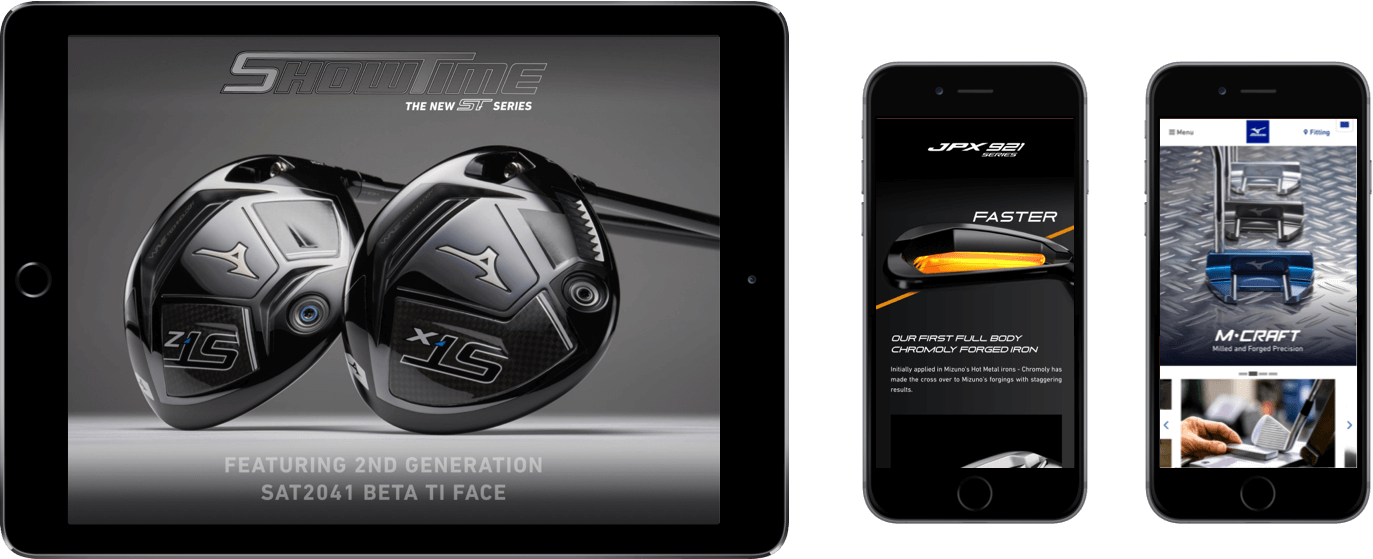 The website experience provides an environment where the visitor can be immersed in the majesty of the golf equipment Mizuno produces, whilst offering clarity, depth and options for golfers of various requirements and levels.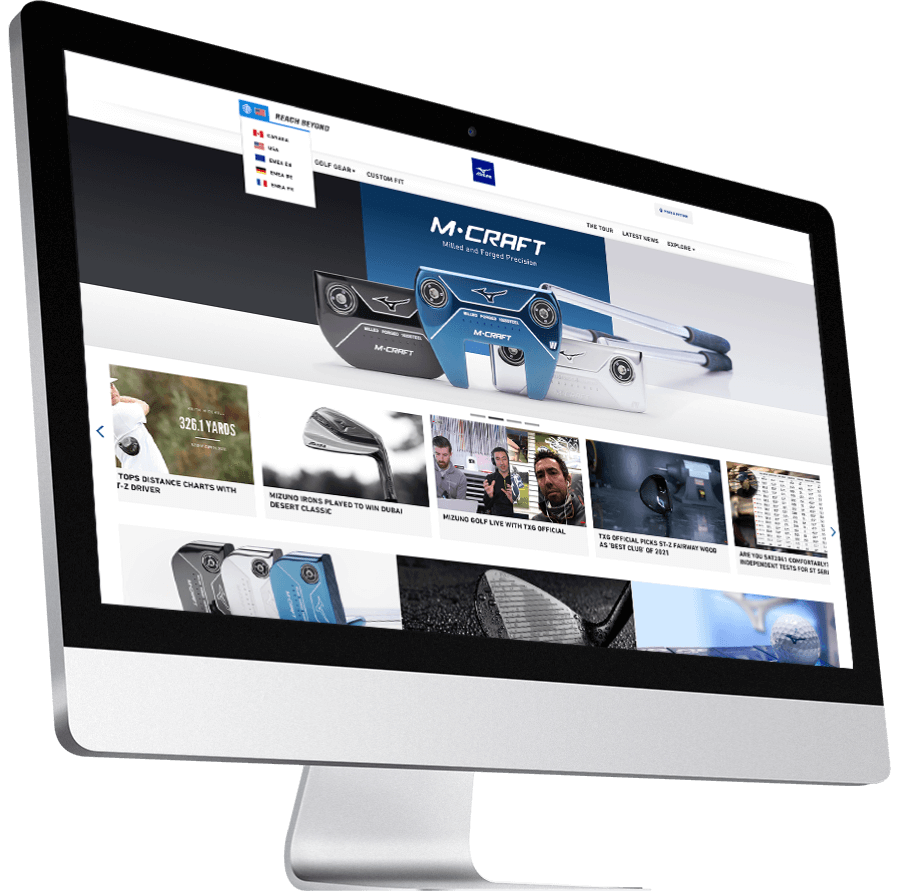 North America website expansion
In 2020 – due to popular global demand and without a website fit for the needs of the golfer – our Europe-focused website was expanded in scope for the North American market, effectively doubling the size of the site and increasing the technical requirements to allow for differences between two major markets and product lines.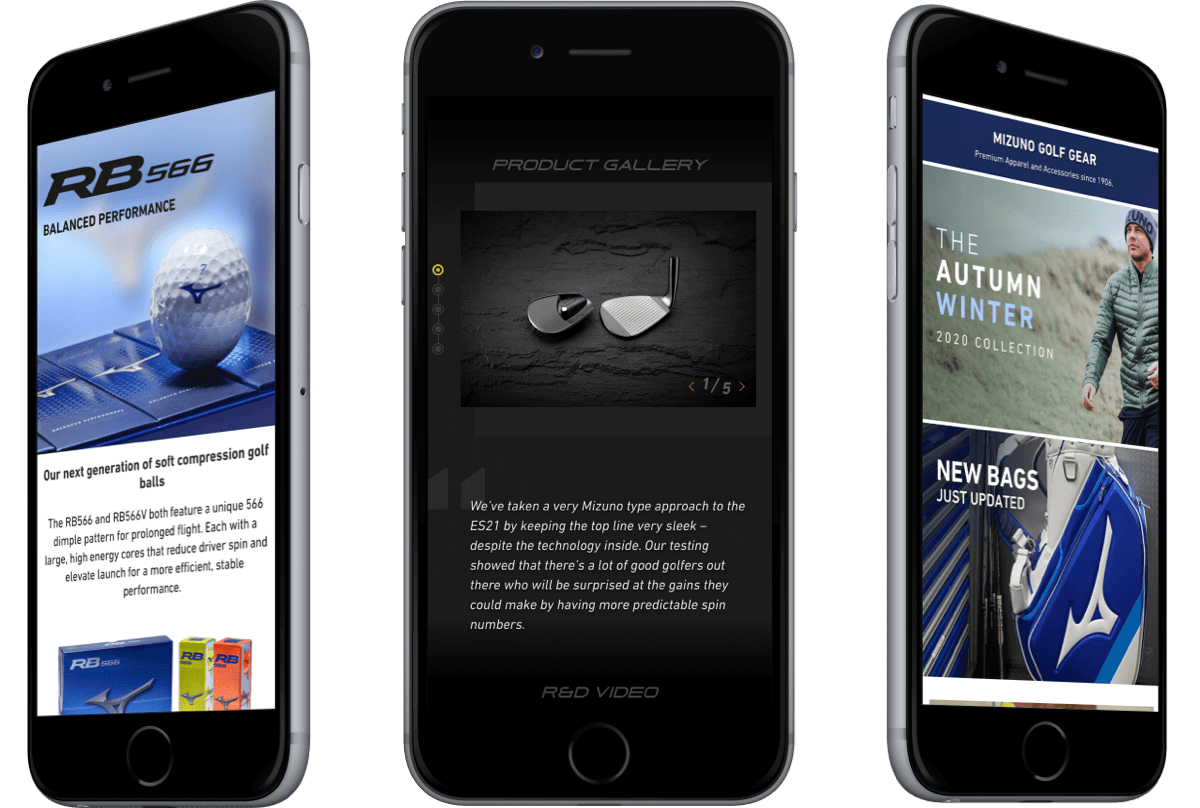 The website goes into detail about Mizuno's USPs, offering a wealth of content for the discerning golfer, providing ways to get the most out of their Mizuno products by custom fitting at an approved dealer through a store locator as well as regional and national fitting centre pages.
Lifting Mizuno with engaging content
Some of the Search Engine challenges with the global website launch included a change in domain, website structure and content – 3 big changes from an SEO perspective. 
Our teams ensured a smooth transition, with our work not only preventing a decline in rankings but resulting in a substantial uplift in organic traffic and a reduction in bounce rate, evidence that the website is engaging users better, setting more relevant expectations and providing an easier journey.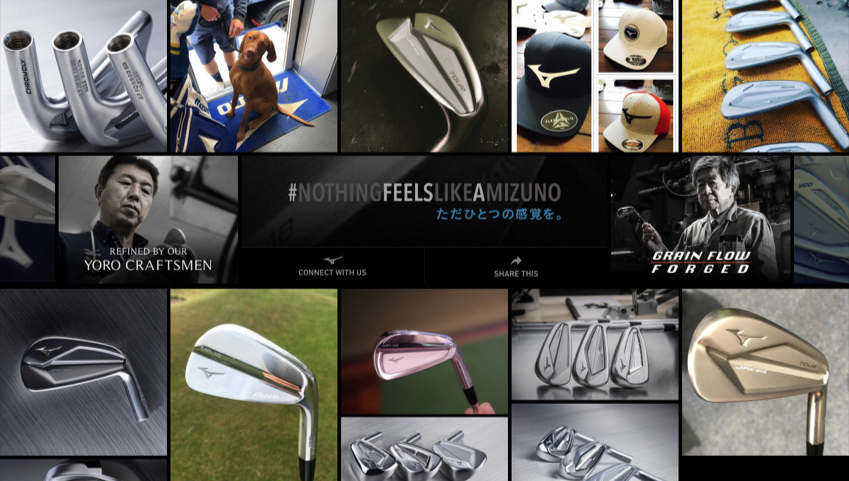 #NothingFeelsLikeAMizuno
Branded Hashtag Creation
We popularised the branded hashtag #NothingFeelsLikeAMizuno, taking heed of the soft feel and classy look of the golf clubs to invite users to share their photos and memories of Mizuno products, whilst giving the client a vehicle with which they could connect their own content or favourite posts.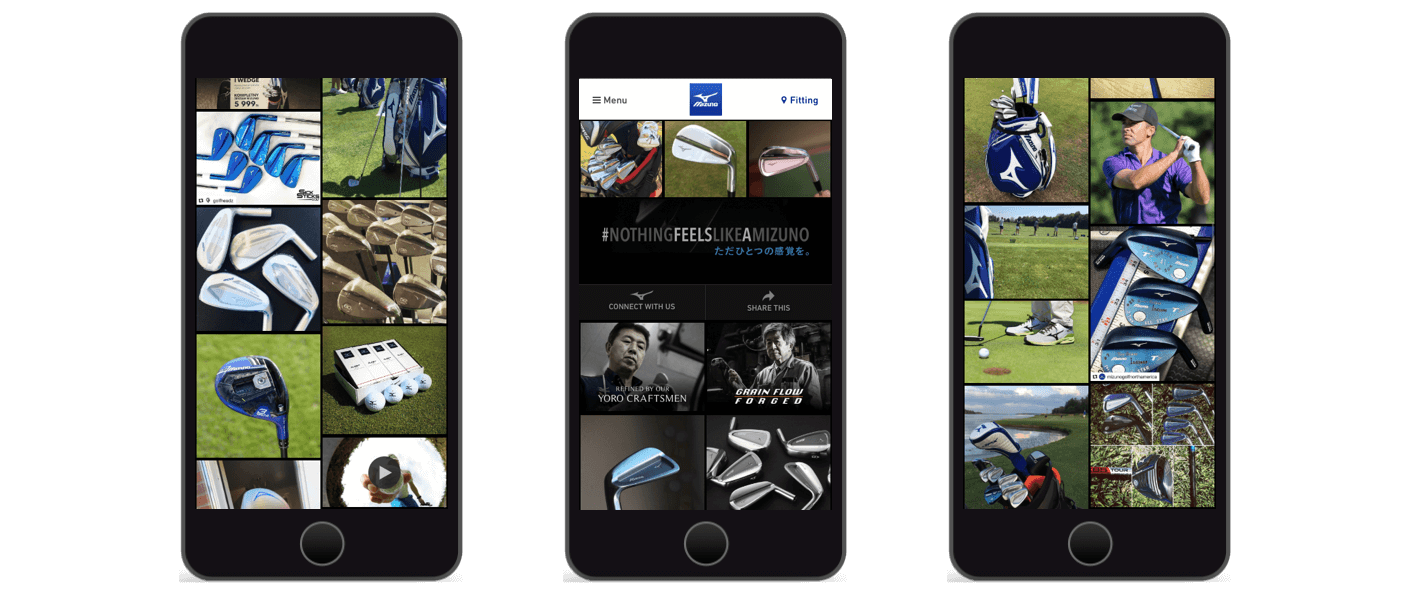 The hashtag has evolved to become a truism within the golf industry, and as a branded tag has rightly been up for scrutiny, and passed the tests. Nothing does feel like a Mizuno, and we're proud to be able to carry that message to a new era of golfer through the website and social media.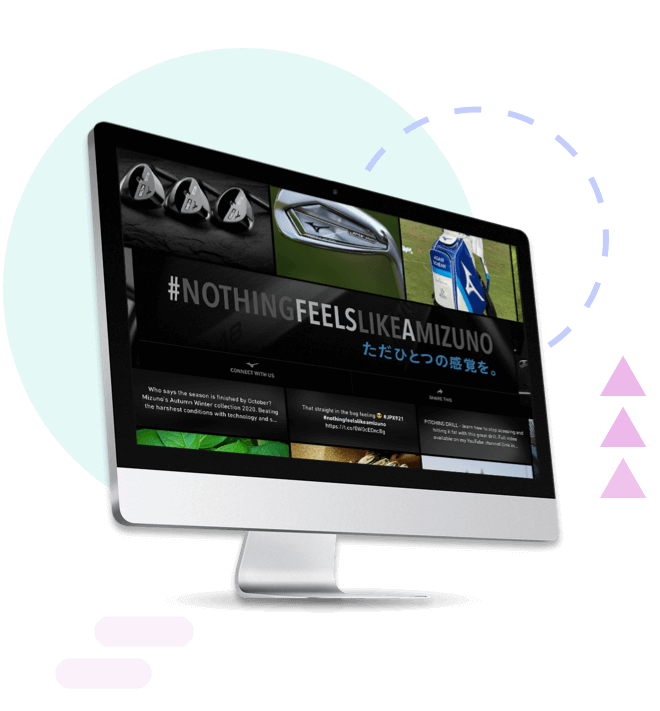 The final word
Impactful user experiences and extensive content have steadily increased the user base as well as the value that the website holds as an asset for golf within Mizuno; it has helped to produce record sales for flagship product launches whilst increasing visibility in other segments such as footwear and golf balls. 
We generated 1 million unique visitors in the first six months of the global launch and are still seeing record traffic across the globe as the markets take advantage of having a key digital presence during a time when more people than ever are getting back into golf and relying on digital solutions.