There are more processes involved in food production than there are in IT. Therefore it's critical that the people powering these businesses work efficiently and consistently and to the evolving needs of the customer. This requires hospitality businesses to find and train the best people, who can rise to the challenge, adapt, and keep up with the pace of the work.
The hospitality industry has experienced few greater challenges than over the past 18 months, and as we move forward we know there will be further challenges ahead. Without experienced people readily available to fill roles; finding and training the right staff, having them understand the business, and imparting the company culture effectively will be key to successful hospitality brands, no matter their size or scale.
Those that are willing to support and reward their teams, provide opportunities and potential for growth, and give space to work alongside others with similar ethics and values, will all position hospitality businesses to better weather the storms and plan longer-term, whilst producing a more pleasant and positive experience for your customers.
With that in mind, we have compiled a few key elements that we feel help attract the best staff to hospitality businesses. Many of these can be applied to any business, however here we will be specifically focusing on careers for hospitality thanks to our experience partnering with brands in food and beverage, casual dining, and quick-service restaurant brands.
Tell your brand story to attract the best people
Hospitality businesses, whether they are born from a public house, a hotel, or a home kitchen, carry a rich history, tradition, passion, and deep fondness. Customers want a great experience, and your staff needs to deliver that service, so having the right platform with which to tell the story of how your business came to be, the key people involved and what's demanded to keep up the level of quality, are just a few of the ways to enable better people that hold the same values connect with your business and apply to work there.
Having a careers website and professionally focused social media communicate the components of past and future successes provides a vehicle for your values, mission, and culture to be exhibited and taken forward by your staff. This will help uncover those applicants who are most willing to take on the challenges of delivering on the ambitions of your business.
The better your team understands your customers and why keeping come back, will motivate and inspire them further. Telling brand stories through your website, social media, video, and careers-related events are all fantastic exercises. Experiences shared through testimonials and videos will best propose the drive, passion, and expectations of your teams.
Communicate your value and how your reward your teams
Staff want to feel part of a cause and valued for their efforts. The progression opportunities and perks of the job allow teams to focus on bigger goals and have their contributions appreciated. Giving people the space to flourish through personal development can have the beneficial effect of improving business processes. Efficiencies and other innovations will come through maximising your teams' motivations and aspirations through opportunities to work towards realistic goals that enable them to see success.
Employee Value Proposition for Hospitality businesses
Your mission statement, the core values you hold, and what these mean to your people
Your social responsibility and the quality of your food, time-honored processes, and exemplary service
How you offer opportunities for professional growth and personal development
The quality of your people, social opportunities, and being part of a wider operation
How you reward your employees, such as tips, bonuses, extras/discounts, paid time off
Your EVP is more than just what you give back to your teams – it's the fight for a common cause and better ourselves every day with which to improve the business long term is the platform a cohesive and strong EVP provides.
Making it easy to apply for hospitality roles
In hospitality, there is a constant requirement for good, experienced people in front-of-house and back-of-house roles. Making the job and company you work for a fun place to be, pushing the benefits of working for your brand, and offering progression and rewards for success are just some of the key things to communicate to ensure good people are more likely to apply, but making the application process itself easy for both the applicant and the hiring managers and human resources will allow you to kick off that process of bringing great people into your organisation.
Important elements of the job application process for hospitality
Every hospitality business is unique and what you need to say to describe each area of the team you require applications for and how you manage that process is where a good careers website comes into its own – and there are a few ways to take applications or make applications easier through a good careers website. These include:
Clearly describe what sort of roles you are commonly hiring for, these could be waiting-staff, chefs, store managers, delivery drivers.
What are the requirements are for each role and team, such as experience, qualifications required, individual perks of the job?
Provide a clear application form and process, with minimal room for error and no erroneous fields.
Application forms can be sent from the website through to a single email inbox, or to multi-store franchisees.
The careers website can integrate with tools that make managing the candidate experience easier or better for your business, such as Applicant Tracking Software or Candidate Relationship Management software.
You can also manage individual vacancies directly through the website which feeds opportunities into job aggregators such as Indeed and Google Jobs.
When it comes to the application process for jobs on a website or other candidate-facing platforms, such as Linked In, making it clear what the role requires from a team member and ensuring the application process is fluid, accessible, and takes all the requirements of the candidate without asking for too much is key.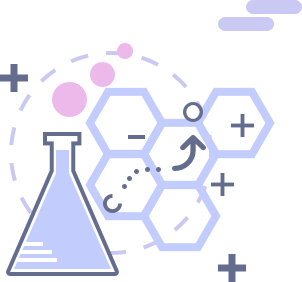 Let's build something great together
Finding and hiring the right staff is never a full-proof process. For hospitality businesses, there are unique identities that connect the great service, fantastic moments and memories that keep customers coming back, and the people within the teams preparing and delivering for those customers every day, under enormous amounts of pressure.
Having a solid careers website and employee value proposition provides a platform for success within the business for current team members and potential new hires. Speak to us to find out more about how we help hospitality businesses find and attract the best staff.