WordPress is a content management system that is ubiquitous on the web – powering 40% of the world's websites. That's millions of websites using WordPress as a content and website management platform, and so as with any open source technology that reaches such mass adoption, the quality of WordPress website builds differs.
With WordPress comes almost limitless design and extendibility through its theming and plugins. This allows designers, web developers, and website admins to get the most out of WordPress and introduce new features and functionality with minimal fuss.
However, with this extensive customisation comes a huge variation in quality that can either supercharge or hinder the productivity of the website.
We run into some common problems when picking up WordPress websites for the first time and feel it's important for people to understand what's required to get a professional standard of product from WordPress.
These are some of our key fundamentals for ensuring you have a strong WordPress website:
WordPress websites need to be secure
WordPress is fantastic for having so many plugins and being so easy to develop with it's critical that your WordPress site meets security standards for the wider web as well as for WordPress as a system.
Steps you can take to ensure your WordPress site is secure
Use reliable plugins from trusted developers that are free of unnecessary bloat and free from security vulnerabilities.
Ensure the website has a valid SSL certificate and forces HTTPS connections to keep the information you and your users input into the website securely through end-to-end encryption.
Limit access to the WordPress login screen by renaming the location where you log in from the default login page.
Keep plugins and WordPress core updated to the latest versions as much as possible and especially if a security vulnerability has been found.
Use secure login credentials and only keep users who need to use the website.
Use a locally sourced web host who has security and privacy at the core of their service provision.
When evaluating a WordPress website we run a suite of security scans and tools both on and off the webserver to determine the security levels of the website. You can learn more about hardening your WordPress website here.
Content on WordPress must to be easy to manage
WordPress sells itself on being a highly editable and configurable system thanks to its posts, pages, and menus all connected to your theme and templates. Out of the box, WordPress allows you to create basic content for pages with the options to take this further based on the unique requirements of each site's content.
However with great power comes great responsibility and it surprises me how often I step into a clients WordPress website for the first time to make some updates for them and find an incompressible suite of plugins and extensions which seem to hide more than they enable to allow for a smooth, quick editing process.
Content editing capabilities every WordPress website should have
The ability to add share pictures and SEO friendly text
Ability to make changes to text and images without breaking the pages
Ability to move content blocks up and down to add additional copy, images, or key information.
A revision system to track changes
Individual groups of content such as Testimonials and Case Studies should be partitioned away from standard pages.
Contact information and site data should be accessible and editable through theme options.
WordPress sites need to be scalable as your business evolves
The WordPress core is specifically built to allow pretty much any type of customisation you choose to throw at it, thanks to a super simple way of hooking into the WordPress database to retrieve content and its backward compatibility with previous versions.
This means when you need to update WordPress or any of its plugins, a well-developed WordPress site should update seamlessly and ensure that when changes are needed then the website is still able to operate as expected.
One of the benefits of using WordPress as a website platform its potential for scaling as the needs of the website change. You can easily start with a simple one page website, turn that into a multi-page brochure site, and then add a shop or blog or any other type of functionality and features you wish for – with the scope to manage through WordPress itself as well as integrate into existing platforms in the operational chain.
A good WordPress website will empower your business
Regardless if its thought leadership, products and services, B2B or B2C – your values, goals, and objectives – as well as those of your target audience, are the reason that your website exists in the first place and it's paramount that the website meets these requirements and provides a platform that opens up new and unseen opportunities and relationships.
However your website needs to work to empower your business, is determined by the requirements of the business and audience. Some of these might be:
Lead generation: Forms that are optimised to convert users to customers, then off-load the form directly to your sales team through your CRM of choice.
Provide Careers: Shout your Employee Value Proposition from the rooftops, and enable simple management of job opportunities directly through the website.
Build Customer Relationships: From live chat to social media integrations to easy payment integrations – your WordPress site meets your customers expectations as well as your own tools.
Tell brand stories: Tell meaningful stories through impactful experiences and use rich media and interconnected resources for your audience to consume.
Conclusion
WordPress provides fantastic capabilities to manage your website, whether it's your first site, and upgrade or whether you're coming from a more sophisticated content management system and require all the power and customisation but within a simpler package. As a key investment in your business, your website's communication, ease of use, speed, and security will ensure that your focus is on growing your business with a website that is maintained with your teams and audiences need in mind, rather than technical issues, user frustrations or long-winded updates.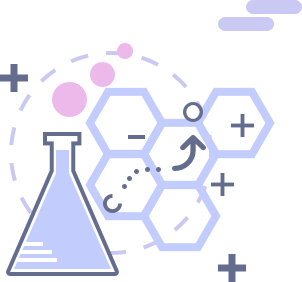 Let's build something great together
We help businesses use technology to maximise their productivity and communicate better with new and exisiting customers. Contact us to find out how we can help your business acheive more today.